Freelancer 101:A Complete Guide For Having A Successful Freelance Career
Published on 2020-11-03 by Ching Chieh Li.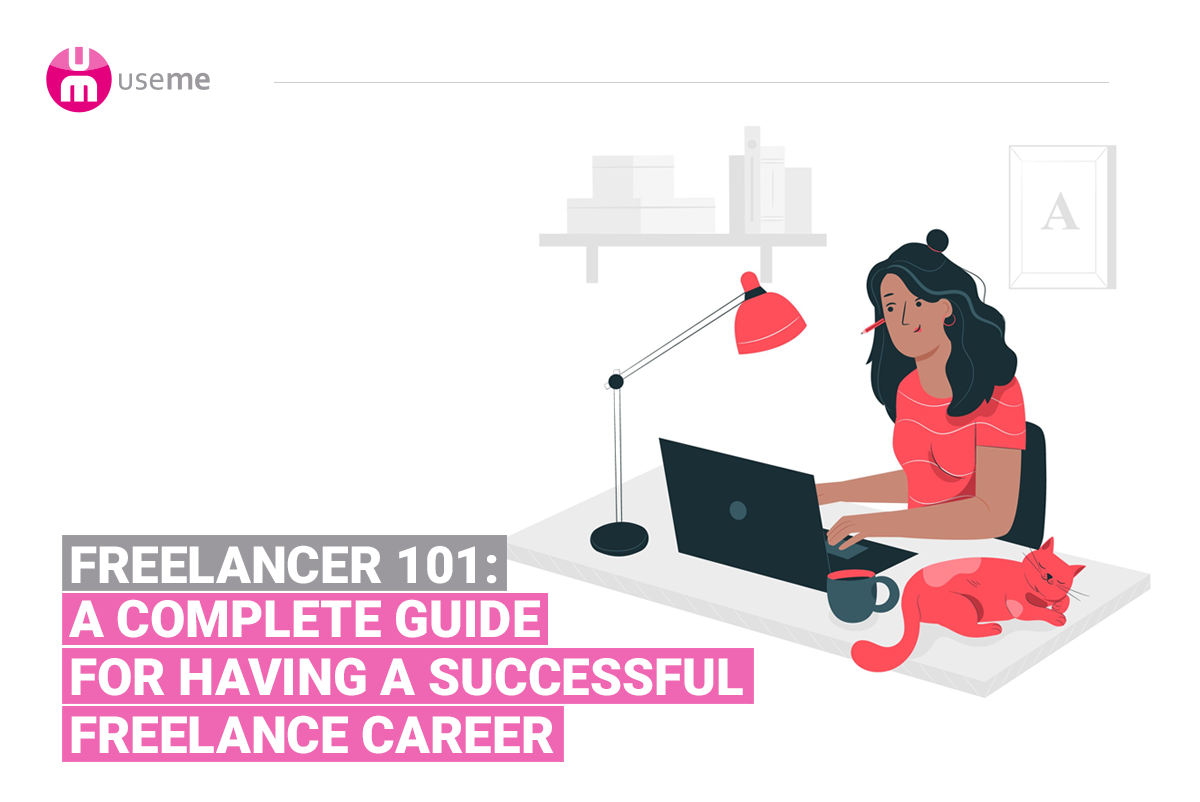 Time changing rapidly. Freelancer is not a new type of job. You get fewer questions such as "what do you do?" But maybe more questions like "how to be a successful freelancer?" It takes a long time and effort to be a successful freelancer. Google offers more than 13,200,000 answers to this question. We combine all the important elements in this post.
Identify your motivation
First things first, identify your motivation for being a freelancer. What are the reasons to push you to join the freelance community? The reason can be various such as finding the real career interest, flexible working schedule or you prefer to work for yourself? The motivation can help you stay strong in a difficult time like finding a new client, spending time on projects.


Walk toward your goal
Once you have the motivation, we can start to walk toward your goal. You can take a paper and write down the goals. You add 42% of the chance to achieve the goals by writing it down. The goals in 5 years look so unachievable but everything starts with a small step. You can start to work on small things. Taking small steps can make a huge difference.
What do you want to achieve in 5 years?
To achieve those goals in 5 years, what you must do by the end of 2020?
Look at the lists and which one you can work on this week?


Find your perfect spot
Freelancers can finish a lot of projects. Start from web design, IT, Marketing, and more. What kinds of works interest you the most? We can start from the general aspect to a specific type of work. Let's take marketing as an example.
Social media management: Do you like to use social media? Do you feel fulfilled by building a connection with people? Then you can help companies to manage their social media.
Content Marketing: Do you enjoy writing? You can help companies have engagement content on their website, social media.
Email marketing: Some businesses need to send the newsletter to their user. You can design the newsletter and follow the process.


Build your portfolio
Every freelancer knows the importance of having a professional portfolio. Your freelance portfolio is your professional business card. Take time to check the quality of the freelance portfolio. Your freelance portfolio is more than a collection of your work. A potential client will understand more about you from your professional portfolio. If you cannot put the longer-term project details, then you can also try to put the outcome of the project.


Send a professional proposal to a client
Once you have a professional portfolio, you can send a professional proposal to potential clients. The first impression is very important. You only have 7 seconds to make a good impression. The professional proposal needs to contain important elements such as the relative experience, estimated time for finishing the project, and so on.


Use the right tool for your work
The right tool saves time and makes your work more effective. If you would like to know more about the tools, please click here.
Trello: Trello is a project management tool. You can use it to manage the process for each project. Moreover, you can also share the boards with the client. So, the client can check the process directly without asking you.
WeTransfer: Finally finish the project but the file just too large? With Wetransfer, you can upload the file and send the link to the client directly. Moreover, the system will delete the file automatically.

It takes time and effort to be a successful freelancer. You can walk through a hard time with motivation. Find your favorite spot and start to walk toward it. You are on the way to be a successful freelancer.