Best places for workation in Romania
Published on 2022-04-20 by Ola Wajs.

Romania is a wrongfully underrated country of breathtaking beauty. It has pretty low tourist numbers compared to other EU countries, but that's only more reason to visit. Masses of people will be elsewhere while you enjoy this hidden gem of a nation. It's bound to get discovered sooner or later, so you should enjoy it while it lasts! Here are the best places for workation, spending some time as a digital nomad, or even moving. Thanks to the views from your window and plenty of free time activities, work will feel like leisure there.
Freelancing in Romania

You know exactly where to go but aren't sure how to do that legally? If you're a Romanian citizen and have a remote job, there shouldn't be any problems. If you're wondering how to freelance in Romania, check our article! It will be helpful if you want to relocate to Romania or spend more than six months there, as it would make you a tax resident. If you don't want to deal with bureaucracy, Useme is here to help!
Transylvania
Transylvania is the spot for all the vampire lovers out there. It's the home of Dracula - a blood-thirsty pop icon based on a genuine Romanian ruler. That's where Transylvania's fame lies, but it has much more to offer than scary legends. The Carpathian mountains make it one of the best places in Europe for nature lovers. If you're outdoorsy in any way or form, you won't get bored. You can hike, mountaineer, climb, kayak, and watch wildlife. And when we say wildlife, we mean wild and, possibly, dangerous. You will have more chances to encounter a bear or a wolf than Dracula! Where should you base yourself at? Let's talk about three cities for a workation adventure we believe are the nicest in the region.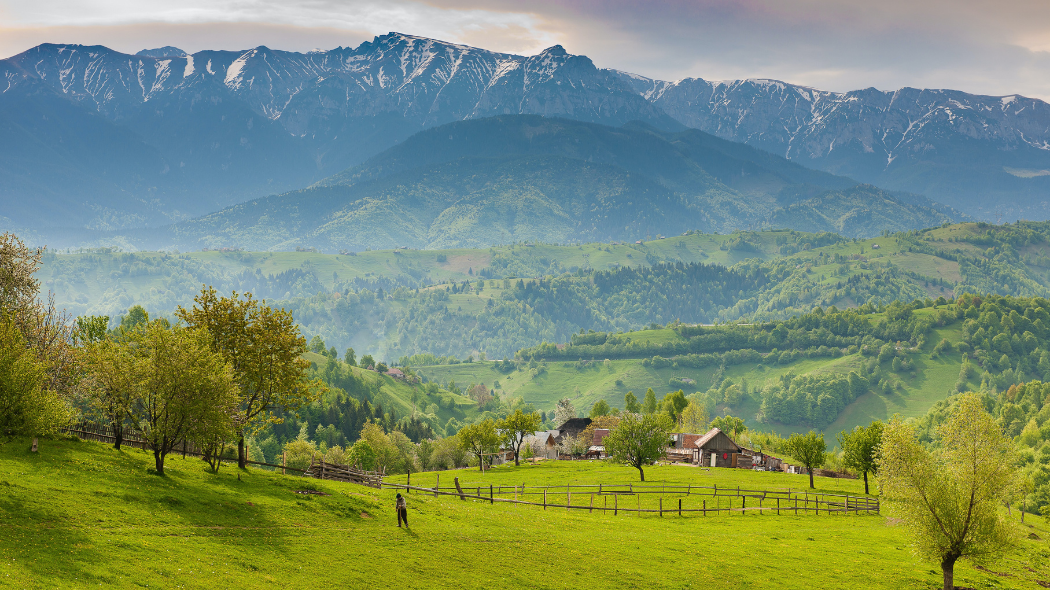 Cluj-Napoca
Many believe Cluj-Napoca is the most beautiful city in Romania. It has grown in recent years and has a lot to offer to locals, tourists, and expats. A fair warning: the cost of living is relatively high for Romania's standard. All because it has become an IT hub, attracting those working in the field - both Romanians and foreigners. If you're looking for a job in tech - you can't choose more wisely. Besides beautiful trails and mountain views, there is a lot to see and do. Workation there will be filled with great food, culture, and of course nightlife. You won't run out of pubs and bars to visit in Cluj-Napoca. After a busy day, you can stroll the beautiful streets of the city center or enjoy after-work drinks. Be careful; it won't be easy to leave this place!
Brasov

One of the things you must see in Brasov is the Black Church - an enormous building towering over the city. And, if you spend your workation there, you will be sure to see it plenty of times as it's located in the very center. If you love winter sports, you have to know Poiana Brasov resort is close-by. Brasov is one of the best locations to ski, snowboard, or enjoy the winter wonderland. In the summer, you simply change skis into hiking boots and keep enjoying the outdoors! Last but not least, Brasov proudly wears a Hollywood-style sign spelling its name. You can find out what being a movie star feels like!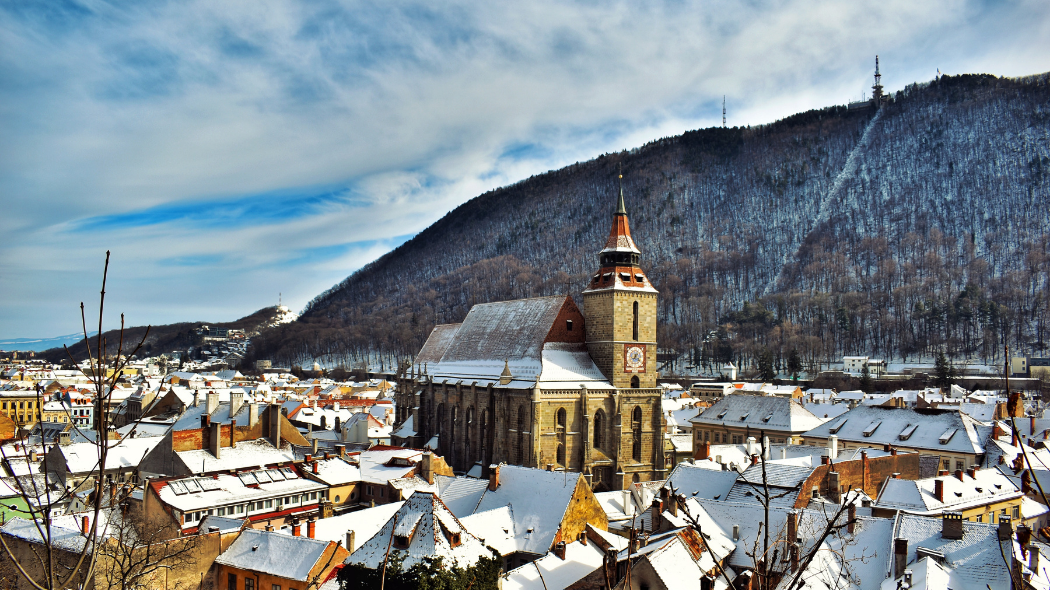 Sighisoara

If you would prefer feeling like you're living in a fairytale, then Sighisoara is the right place for you. It's a medieval town with a UNESCO heritage site center and towers built for protection. There might not be that much to do in the city itself (save for the last week of July when the medieval festival is happening), but its lovely architecture will make for a one-of-a-kind workation.
For beach lovers

Romania's got you covered if you prefer the sea to the mountains. The Black Sea on the west might not have its longest coastline on the Romanian side, but it still offers the essential things: sunshine, sand, and fun!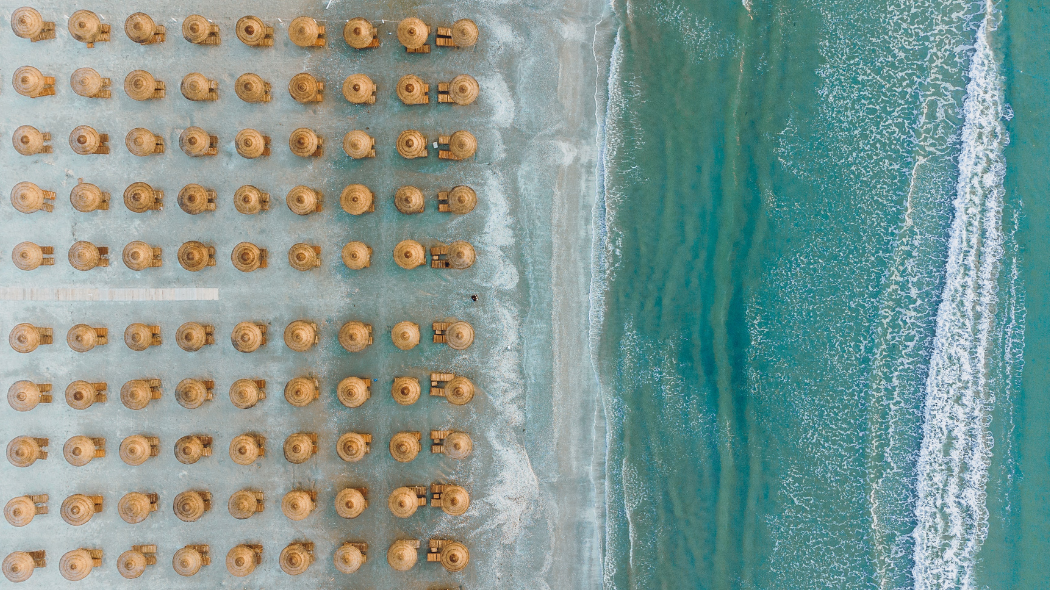 Mamaia

Mamaia is the most famous resort in Romania. In the summer, it will undoubtedly be crowded, but at the same time offer the best beaches and parties. It's an excellent place for a workation but only if you have a strong will! It might get hard to work when everyone around is having a vacation.
Constanta

The most crucial Romanian harbor. The town's symbol is the Casino Building, which is now undergoing a renovation to restore its original glory. What will most likely attract you to Constanta are not any buildings, no matter how gorgeous, but the beaches, waves, and sunny days. It's a great place to enjoy the typical summer and city life simultaneously.
Vama Veche

A hippie village right by the sea! Or at least, it used to be. Back when the infamous dictator Ceausescu was in power, artists and other free spirits would move there. Thanks to that, Vama Veche became known as a hippie village. Nowadays, it's more commercialized and tourist-oriented, but the freedom vibes are still in the air. Another great thing about Vama Veche is that Bulgaria is right around the corner. And with that, its own beaches, culture, and places to see. You can have a workation in two countries at once!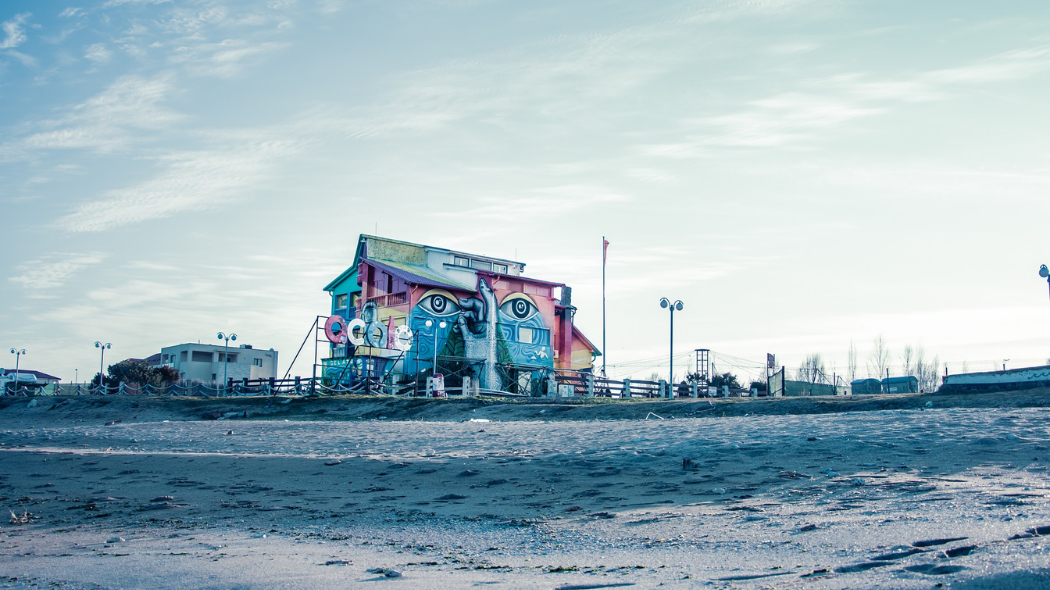 Bucharest

An obvious choice for a workation is Bucharest. Lively and busy capital has its perks when it comes to workation! A lot of co-working spaces, a good chance of being able to communicate in English, and one of the fastest internet networks in the world. Romania's biggest airport makes it easy to return home when needed. With that said, Romania enjoys great internet speed wherever you go, and English is not a problem for younger generations. Bucharest is a fantastic place for all things culture: theatre, music, art exhibitions, etc. You will never run out of things to do there!

If you still need proof, the vacation search engine Holidu publishes a "workation index" list of the best cities for a workation. Bucharest was ranked ninth in the world and in the top five European cities for workation. No wonder it has an extensive digital nomad community. If you like the rush of the city, Bucharest is the place for you!

Wherever you go for your workation in Romania, you can't go wrong! Every place will have something to offer. Let yourself experience the well-known regions and discover secret parts.