Fees and taxes
Useme services are and will remain free of charge for Employers except additional services listed below.

There is no charge for registration and adding offers in useme. Applicable taxes and fees from the Freelancers are always visible in the calculator that appears while adding an offer or using issue invoice without a company.

You can get transaction free of charger after registration if portfolio is added. Also you can invite friends and gain additional bonuses.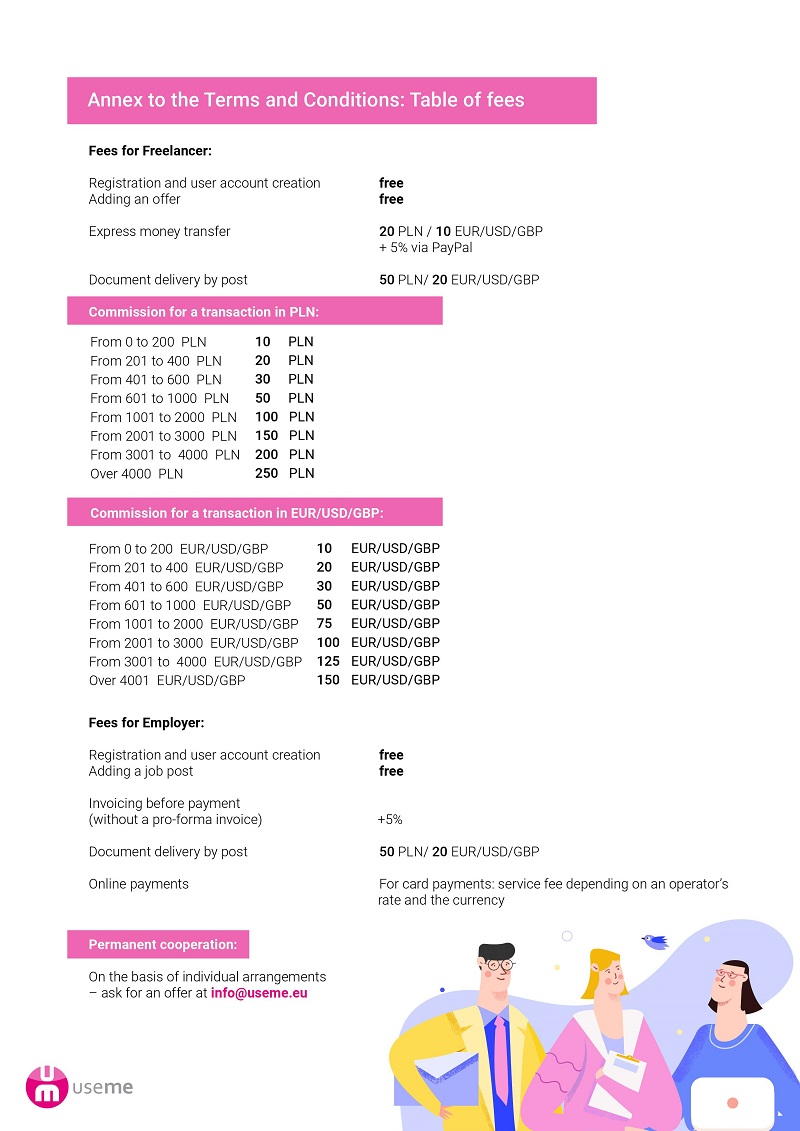 Pricing